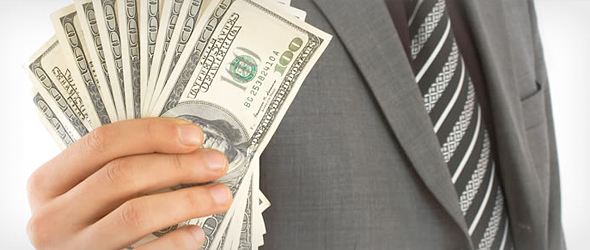 The influential $42 billion-a-year payday lending industry, thriving from a surge in emergency loans to people struggling through the recession, is pouring record sums into lobbying, campaign contributions, and public relations – and getting results.
As the Senate prepares to take up financial reform, lobbyists are working to exempt companies that make short-term cash loans from proposed new federal regulations and policing. In state capitals around the country, payday companies have been fighting some 100 pieces of legislation aimed at safeguarding borrowers from high interest rates and from falling into excessive debt.
Last year, as the U.S. House drew up a financial reform bill, some lawmakers who were courted by the companies and received campaign contributions from them helped crush amendments seeking to restrict payday practices, a review by the Huffington Post Investigative Fund has found.
The failed amendments would have capped payday interest rates – which reach triple digits on an annualized basis — and would have limited the number of loans a lender could make to a customer. Working largely behind the scenes, the industry ended up dividing the Democratic majority on the 71-member House Financial Services Committee.
To read this article in its entirety visit The Huffington Post.
Sphere: Related Content
Related Posts
Budget Cuts Claim Hundreds Of Thousands Of County,
Most Americans Can't Afford A $1,000 Emergency Expense
Rhode Island City Files For Bankruptcy (VIDEO)
Birmingham, Alabama Facing Record Bankruptcy
Wealth Gap Widens Between Whites, Minorities
Florida Reportedly Sells Drivers' Information For $63M
NY Times: How the Bursting of the Consumer
LIVE VIDEO: President Obama Discusses Efforts To Find
Treasury Secretary Tim Geithner Expected To Leave White
Extreme Tuition Hikes Ahead