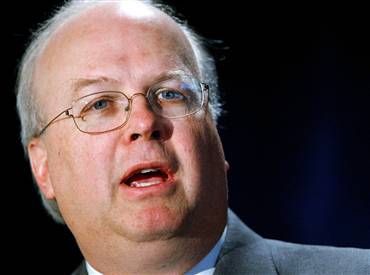 Source: The Huffington Post
Former top Bush adviser Karl Rove was heckled and harassed at a book signing in Beverley Hills on Monday night and called a "war criminal" by protesters, according to multiple news reports.
Many of the nearly 100 people who attended a signing for Rove's new book "Courage and Consequences: My Life As a Conservative In The Fight," appeared to be there to denounce the former Bush official.
Protesters included Jodie Evans, the co-founder of the group Code Pink who approached Rove with handcuffs and tried to make a citizen's arrest,
According to video of the even one heckler said that Rove "ruined the country," while another told him: "The only comfort I take is that you're going to rot in hell.
To read this article in its entirety visit The Huffington Post.
Sphere: Related Content
Related Posts
Fox News' Gretchen Carlson, Debbie Wasserman Schultz Argue
Allen West: I Am The Modern-Day Harriet Tubman
Glenn Beck Allegedly Attacked In New York (VIDEO)
The MOST Sexist, Racist Campaign Ad EVER (VIDEO)
Christine O'Donnell Knocked By Hosts For Backing Out
DNC Pointing Finger At Bush In 2010 Campaign
HUFF POST: Obama vs. Obama On Afghanistan (VIDEO)
Michael Steele Says Afghanistan Was 'War Of Obama's
Palin: U.S. Law Should Be 'Based On The
Republican Governors Anti-Obama Ad Borrows Political Terrorism Theme