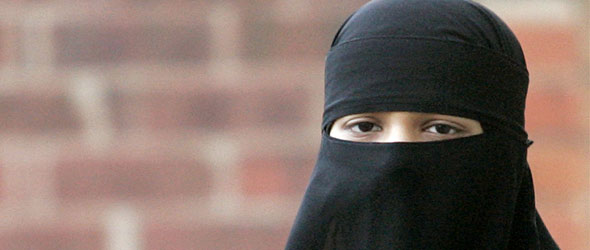 Source: MSNBC.com
French President Nicolas Sarkozy has ordered legislation that would ban women from wearing Islamic veils that fully cover the face and body in public places, the government said Wednesday.
It is Sarkozy's first political action toward an outright ban, though he has repeatedly said such outfits oppress women and are not welcome in France, home to a firmly secular government.
Government spokesman Luc Chatel said after a Cabinet meeting Wednesday that the president decided the government should submit a bill to parliament in May on an overall ban on such veils "in all public places."
Sarkozy believed that the full veil, commonly referred to as the burqa in France, "hurts the dignity of women and is not acceptable in French society," Chatel told reporters.
To read this article in its entirety visit MSNBC.com.
Sphere: Related Content
Related Posts
Gadhafi's Exact Whereabouts Unknown Amid Tripoli Clashes (VIDEO)
Ugandan Police Disperse Protesters With Water Cannon
London Riots: Far-right Group Calls For Safe And
Mothers Exchange Blows As Kenya Drought Deepens
Bedridden, Caged, Mubarak Rejects Charges As Trial Starts
300 Somali Children Left For Dead In Drought
South Sudan Becomes World's Newest Nation
Worst Drought In 60 Years: 12 Million Africans
US Intel: No Evidence Of Viagra As Weapon
4 New York Times Journalists Released In Libya