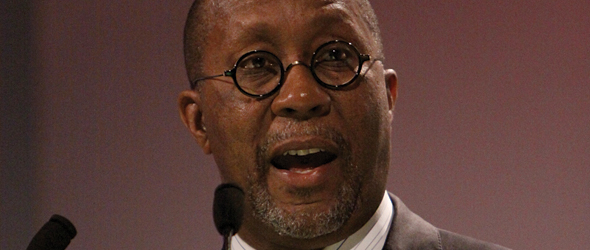 Roland talks with US Trade Representative, Ron Kirk about growing small businesses and getting Americans back to work through exports.
President Obama has set a goal to double US exports in a effort to help create 2 million jobs. According to Kirk, 97% of companies that export are small businesses. Funding is being substantially increased for the Small Business Administration to help small businesses.
If you have a product that can be exported and need capital, the Small Business Administration  will help you finance your growth. Secondly the US Department of Commerce has established a Gold Key Program that will help you find customers outside of the United States to purchase your product.
For more information visit http://www.USTR.gov or http://www.export.gov.
Audio clip: Adobe Flash Player (version 9 or above) is required to play this audio clip. Download the latest version here. You also need to have JavaScript enabled in your browser.
Sphere: Related Content
Related Posts
Roland, TJMS, 06.17.10: Roland S. Martin/Tom Joyner Morning
Roland, TJMS, 07.07.10: Roland S. Martin/Tom Joyner Morning
Roland S. Martin/Tom Joyner Morning Show, Roland talks
Roland, TJMS, 03.30.10: Roland S. Martin/Tom Joyner Morning
Roland, TJMS, 03.11.10: Roland S. Martin/Tom Joyner Morning
Roland, TJMS, 08.12.10: Roland S. Martin/Tom Joyner Morning
Roland, TJMS, 08.10.10: Roland S. Martin/Tom Joyner Morning
Roland, TJMS, 08.02.10: Roland S. Martin/Tom Joyner Morning
Roland, TJMS, 07.23.10: Roland S. Martin/Tom Joyner Morning
Roland, TJMS, 07.15.10: Roland S. Martin/Tom Joyner Morning