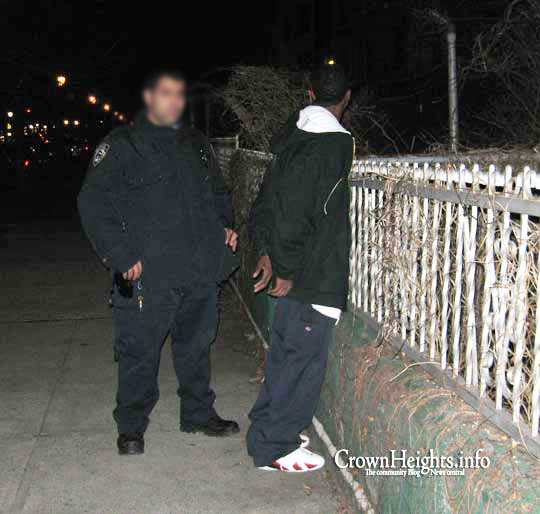 Source: Al Baker / The New York Times
Blacks and Latinos were nine times as likely as whites to be stopped by the police in New York City in 2009. More than 575,000 "stop and frisks" were reported that yielded 762 guns.
Of the reasons listed by the police for conducting the stops, one of those least commonly cited was the claim that the person fit the description of a suspect. The most common reason listed by the police was a category known as "furtive movements."
Under Commissioner Raymond W. Kelly, the New York Police Department's use of such street stops has more than quintupled, fueling both an intense debate about the effectiveness and propriety of the tactic and litigation aimed at forcing the department to reveal more information about the encounters.
Police officials, for their part, vigorously praise the stop-and-frisk policy as a cornerstone of their crime-suppression efforts. The stops led to 34,000 arrests, and the seizing of more than 6,000 weapons other than guns, according to the center's analysis. The police officials argue that the widespread use of the tactic has forced criminals to keep their guns at home, and allowed the department to bank thousands of names in a database for detectives to mine in fighting future crimes.
To read this article in its entirety visit The New York Times.
WATCH: Investigators examine whether the NYPD is abusing its right to stop and frisk people on the streets.
WATCH: NyInternetCafe.Org – NYPD Announces New Stop And Frisk Pilot Program.
The police have informational cards which explain common reasons for being stopped.
Sphere: Related Content
Related Posts
MLK Memorial Dedication Sunday (VIDEO)
Woman Found Guilty In Plot To Kill Husband
Hank Williams Jr. Likens Obama To Hitler In
7-Year-Old Girl Gets Alcohol Poisoning From Drinking Hand
A Safe Place For Chicago Youth: Common Introduces
Manhunt For Stepdad After Girl, 3, Dies In
James Carville To White House: Panic (VIDEO)
Postal Service Faces "New Reality," Looks To Close
'Handcuff Houdini' Licks His Way Out Of Handcuffs
Jackie Kennedy Called MLK 'Phony' (VIDEO)