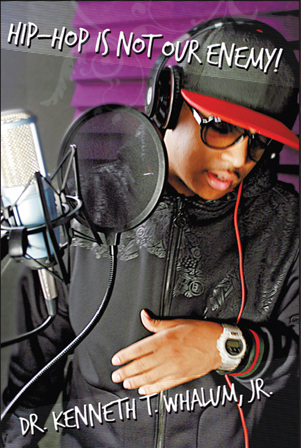 Roland Martin talks with Rev. Kenneth T. Whalum Jr. about his new book, Hip Hop is Not Our Enemy. Rev. Whalum explains that that if the church continues to marginalize an entire generation its going to create the antithesis of productive citizens. There will be an angry group of people who are not thinking about God and are not thinking about the church and feels that this is the height of hypocrisy.
Rev. Whalum states that the church can embrace, sanctify and consecrate the culture rather than rejecting rejecting our own young people.
For more information about Rev. Kenneth T. Whalum Jr.'s new book Hip Hop Is Not Our Enemy visit HipHopIsNotOurEnemy.com.
Audio clip: Adobe Flash Player (version 9 or above) is required to play this audio clip. Download the latest version here. You also need to have JavaScript enabled in your browser.
Sphere: Related Content
Related Posts
Roland, TJMS, 07.22.10: Roland S. Martin/Tom Joyner Morning
Roland, TJMS, 08.02.10: Roland S. Martin/Tom Joyner Morning
Roland, TJMS, 07.23.10: Roland S. Martin/Tom Joyner Morning
Roland, TJMS, 07.16.10: Roland S. Martin/Tom Joyner Morning
Roland, TJMS, 07.15.10: Roland S. Martin/Tom Joyner Morning
Roland, TJMS, 07.14.10: Roland S. Martin/Tom Joyner Morning
Roland, TJMS, 07.13.10: Roland S. Martin/Tom Joyner Morning
Roland, TJMS, 06.17.10: Roland S. Martin/Tom Joyner Morning
Roland, TJMS, 07.08.10: Roland S. Martin/Tom Joyner Morning
Roland, TJMS, 07.07.10: Roland S. Martin/Tom Joyner Morning