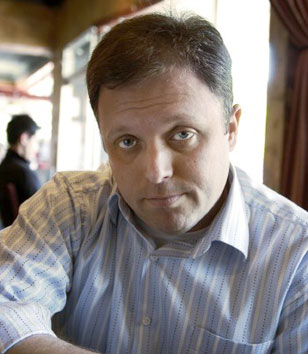 Roland Martin talks with Tim Wise about President Obama's recent 'whose ass to kick' comments and the perception of angry Black men. Wise explains that its understandable for people to want the President to take a situation as serious as this and express some real anger, but as a Black man the President has to mindful of how his anger will be viewed.
Wise explains that when President Obama said what he said to Matt Lauer, in a very calm way, it still did not come across as a particularly angry thing.
Wise also states that a white President can be big, bad and angry and they call him a cowboy; who has come to save the day. If a man of color does it, the perception is often very different.
Tim Wise it the author of Between Barack and a Hard Place: Racism and White Denial in the Age of Obama. For more information about this book visit http://www.timwise.org
Audio clip: Adobe Flash Player (version 9 or above) is required to play this audio clip. Download the latest version here. You also need to have JavaScript enabled in your browser.
Sphere: Related Content
Related Posts
Roland, TJMS, 06.17.10: Roland S. Martin/Tom Joyner Morning
Roland, TJMS, 01.05.11: Roland S. Martin/Tom Joyner Morning
Roland, TJMS, 01.04.11: Roland S. Martin/Tom Joyner Morning
Roland, TJMS, 01.03.11: Roland S. Martin/Tom Joyner Morning
Roland, TJMS, 12.06.10: Roland S. Martin/Tom Joyner Morning
Roland, TJMS, 11.29.10: Roland S. Martin/Tom Joyner Morning
Roland, TJMS, 11.18.10: Roland S. Martin/Tom Joyner Morning
Roland, TJMS, 11.05.10: Roland S. Martin/Tom Joyner Morning
Roland, TJMS, 10.26.10: Roland S. Martin/Tom Joyner Morning
Roland, TJMS, 10.21.10: Roland S. Martin/Tom Joyner Morning