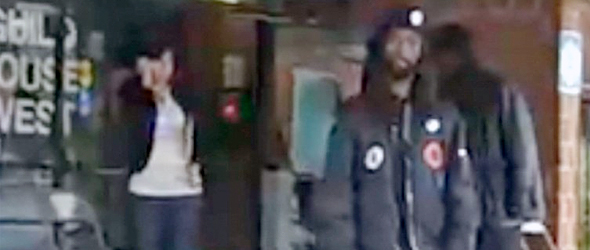 Roland Martin talks with Malik Shabazz, Chairman of the New Black Panther party about the recent court case voter intimidation case that was dropped by the Department of Justice. The case stems from an incident in 2008 where members of the New Black Panther Party were accused of intimidating voters in front of a polling place.
Shabazz explains that some of the New Black Panthers volunteered make sure that people were able to get out and vote.  Unfortunately, one person from the organization violated the policies of the Black Panthers by standing in front of a polling place in Philadelphia. Shabazz continues in saying that person paid the price. Under Eric Holder, this person was punished with a civil injunction.
Shabazz goes on to say, "Many need to know that the Bush Administration, dropped and refused to press criminal charges on anyone, and that is just coming out now. For all of the harsh penalties that everyone is calling for, it was really the Bush Administration that declined to prosecute anyone".
Roland asks Shabazz if sees this as a opportunity for conservatives to tar and feather the President by blasting him as a racist. Shabazz agrees and states "…this is a battle between the right wing and the republicans and their hatred for Attorney General Eric Holder and specifically his leader, the President Barack Obama".
Audio clip: Adobe Flash Player (version 9 or above) is required to play this audio clip. Download the latest version here. You also need to have JavaScript enabled in your browser.
Sphere: Related Content
Related Posts
Roland, TJMS, 07.15.10: Roland S. Martin/Tom Joyner Morning
Roland, TJMS, 07.14.10: Roland S. Martin/Tom Joyner Morning
Roland, TJMS, 06.30.10: Roland S. Martin/Tom Joyner Morning
Roland, TJMS, 06.30.10: Roland S. Martin/Tom Joyner Morning
Roland, TJMS, 04.16.10: Roland S. Martin/Tom Joyner Morning
Roland, TJMS, 03.05.10: Roland S. Martin/Tom Joyner Morning
Roland, TJMS, 02.11.10: Roland S. Martin/Tom Joyner Morning
Roland, TJMS, 01.12.10: Roland S. Martin Discusses Interview
Roland, TJMS, 10.11.10: Roland S. Martin/Tom Joyner Morning
Roland, TJMS, 07.20.10: Roland S. Martin/Tom Joyner Morning