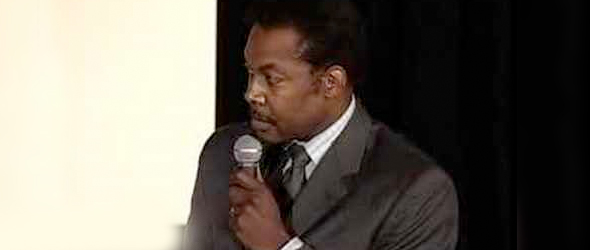 Roland Martin talks with Ellis Cose about the battle between the NAACP and the Tea Party. Roland asks Cose if it was wrong for NAACP President, Ben Jealous to say that there are tens of thousands of racist in the Tea Party and use the resolution to brand all of the Tea Party as racist, even though the resolution does not actually say that. Cose said that he talked to Ben Jealous yesterday and he (Ben Jealous) was very careful to make a distinction by saying the he does not believe the Tea Party is racist. Cose then quotes Jealous by saying, "What they have done is created an atmosphere where a lot of racist are comfortable with them". Cose states that Jealous is calling upon the Tea Party to repudiate the racist that associate with them.
Cose explains that it would be a huge mistake for Jealous to denounce the entire Tea Party as racist because there is a wide range of people there.
Cose goes on to discuss a recent CBS News poll that says 96% of Tea Partiers are white, are conservative and Republican. In this poll more that 25% of Tea Partiers say that President Obama is doing too much for Blacks. Cose says, "Some of the figures are actually worse than that … there is clearly a huge element in that party that thinks that African-Americans have gotten way too much attention".
Audio clip: Adobe Flash Player (version 9 or above) is required to play this audio clip. Download the latest version here. You also need to have JavaScript enabled in your browser.
Sphere: Related Content
Related Posts
Roland, TJMS, 07.20.10: Roland S. Martin/Tom Joyner Morning
Roland, TJMS, 06.30.10: Roland S. Martin/Tom Joyner Morning
Roland, TJMS, 06.30.10: Roland S. Martin/Tom Joyner Morning
Roland, TJMS, 07.16.10: Roland S. Martin/Tom Joyner Morning
Roland, TJMS, 07.14.10: Roland S. Martin/Tom Joyner Morning
Roland, TJMS, 07.13.10: Roland S. Martin/Tom Joyner Morning
Roland, TJMS, 06.28.10: Roland S. Martin/Tom Joyner Morning
Roland, TJMS, 06.18.10: Roland S. Martin/Tom Joyner Morning
Roland, TJMS, 04.26.10: Roland S. Martin/Tom Joyner Morning
Roland, TJMS, 04.21.10: Roland S. Martin/Tom Joyner Morning