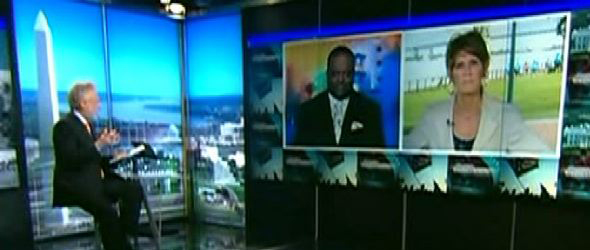 Roland Martin appears in The Situation Room with Wolf Blitzer and Mary Matalin to discuss Mark Williams' racially charged, Letter to Lincoln. In the letter Williams openly mocks the NAACP and it's President Ben Jealous.
WATCH: Mark Williams Under Fire
Sphere: Related Content
Related Posts
Perry Slammed For Texas DREAM Act, Tea Party
Racists in the Ranks of the Tea Party?
The Best Of The GOP Debate Zingers (VIDEO)
Best Of The CNN/Tea Party Debate (VIDEO)
Is It Too Late For Boehner To Get
Roland Martin: Democrats And Republicans Acting Like Children
Political Buzz: GOP Presidential Candidate Family Sizes, Will
What Hitting The Debt Ceiling Means (VIDEO)
Tea Party Vs The Establishment: Tea Party To
Does Chicago Need A Butt-kicker In The Mayor's