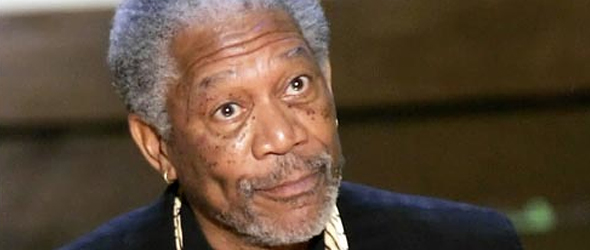 Actor Morgan Freeman is denying that he provided the narration for a Republican candidate's political ad, saying that the campaign lied by claiming that he did.
"These people are lying," said Freeman in a statement sent to The Huffington Post. "I have never recorded any campaign ads for B.J. Lawson and I do not support his candidacy. And, no one who represents me ever has ever authorized the use of my name, voice or any other likeness in support of Mr. Lawson or his candidacy."
Lawson is running against Democratic incumbent Rep. David Price in North Carolina's fourth congressional district. The ad in question is titled, "What is David Price Afraid Of?"
WATCH: B.J. Lawson campaign ad
Sphere: Related Content
Related Posts
Dems Who Voted Against Unemployment Benefits Soon To
Voter Intimidation At McDonald's Franchise?
Sharron Angle Caught On Tape Slamming GOP, Admitting
Shutdown Averted Again: Congress Passes Temporary Government Funding
Bill Clinton: GOP Argument On Taxing Wealthy Americans
GOP Seeks Auto Industry Cuts To Cover Disaster
9/11 Attacks Led To Half-Trillion-Dollar Homeland Security Spending
Fox News' Gretchen Carlson, Debbie Wasserman Schultz Argue
Rep. Joe Walsh To Skip Obama Jobs Speech,
Here Come The Cuts: White House Budget Chief