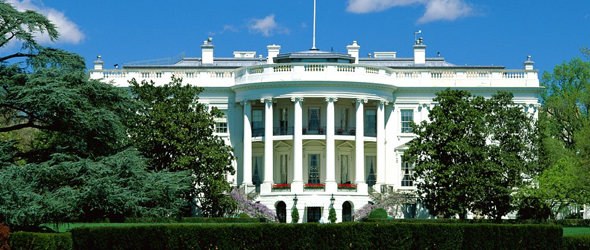 Roland Martin talks with Clarence Lusane about his new book The Black History of the White House.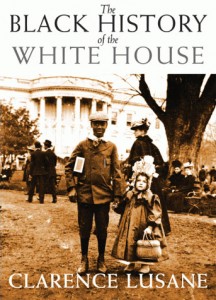 Lusane explained that one of his motivations for writing the book revolves around conservatives and Tea Party members talking about taking back America. Lusane told Roland, "what they are really saying is take America backwards. For some of them, they want to go not only before the 1960s some want to go before the 1860s." Lusane also said, "they [Tea Party members and Conservatives] make the argument that there was a time in this country when there was no racial conflict and everything was fine." Lusane said each generation is obligated to repeat and remind ourselves of the real history of the country.
After President Obama was elected, there was a lot of discussion about America being a period where racism no longer existed. Lusane said that it was important to contextualize how President Obama ended up in the White House and the long unknown history of the Black presence in, around and through the White House.
Listen to Roland Martin's entire TJMS interview with Clarence Lusane. For more information and to order The Black History of the White House, visit www.citylights.com.
Audio clip: Adobe Flash Player (version 9 or above) is required to play this audio clip. Download the latest version here. You also need to have JavaScript enabled in your browser.
Sphere: Related Content
Related Posts
Roland, TJMS, 09.16.11: Roland S. Martin/Tom Joyner Morning
Roland, TJMS, 09.02.11: Roland S. Martin/Tom Joyner Morning
Roland, TJMS, 01.05.11: Roland S. Martin/Tom Joyner Morning
Roland, TJMS, 01.03.11: Roland S. Martin/Tom Joyner Morning
Roland, TJMS, 11.18.10: Roland S. Martin/Tom Joyner Morning
Roland, TJMS, 10.05.10: Roland S. Martin/Tom Joyner Morning
Roland, TJMS, 10.18.11: Roland S. Martin/Tom Joyner Morning
Roland, TJMS, 10.14.11: Roland S. Martin/Tom Joyner Morning
Roland, TJMS, 10.13.11: Roland S. Martin/Tom Joyner Morning
Roland, TJMS, 09.30.11: Roland S. Martin/Tom Joyner Morning