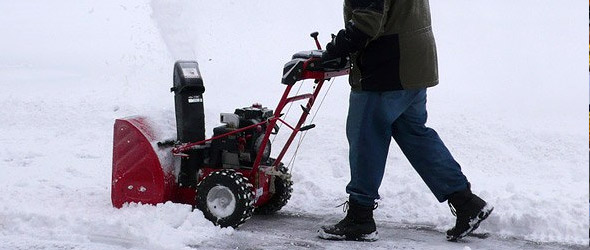 Source: Liam Ford / Chicago Tribune
A man was shot and robbed of cash and a snowblower in the Englewood neighborhood on the South Side early this morning, police said.
The man was walking in the 5600 block of South Shields when he was approached by two men at about 1:40 a.m., according to Chicago Police News Affairs Officer Veejay Zala.
The men, who appeared to be in their 20s, demanded the man's money and then shot him in the thigh, Zala said. They stole a snowblower he was carrying, as well as his cash, and took off in a white sedan, he said.
Police did not have a detailed description of the attackers.
To read this article in its entirety visit ChicagoBreakingNews.com.
Sphere: Related Content
Related Posts
Shutdown Averted Again: Congress Passes Temporary Government Funding
7-Year-Old Girl Gets Alcohol Poisoning From Drinking Hand
Bill Clinton: GOP Argument On Taxing Wealthy Americans
GOP Seeks Auto Industry Cuts To Cover Disaster
Mom Fired After Taking Off To Donate Kidney
GOP Tea Party Debate: Audience Cheers, Says Society
HUFFINGTON POST: Mississippi 'Personhood' Law Could Ban Abortions
9/11 Attacks Led To Half-Trillion-Dollar Homeland Security Spending
REV. AL SHARPTON: The President Vs. The GOP
Bank Of America Considers Slashing Roughly 40,000 Jobs