Source: ESPN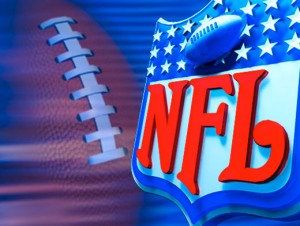 Washington – The NFL and the players' union sat down Thursday morning for a last-ditch effort to avoid a work stoppage in America's most popular sport.
With the clock ticking down to the midnight expiration of the league's collective bargaining agreement, commissioner Roger Goodell and the NFL's negotiating team arrived at a federal mediator's headquarters about 45 minutes ahead of NFLPA executive director DeMaurice Smith and his group.
Sources told ESPN the union was prepared to decertify Thursday, barring a last-minute breakthrough. That action means the union no longer would represent the players, who would be giving up their rights under labor law and instead take their chances in court under antitrust law. The sources spoke on condition of anonymity because the union had not made its plans public.
To read this article in its entirety visit ESPN.
WATCH:
Sphere: Related Content
Related Posts
NBA Cancels First 2 Weeks Of Season (VIDEO)
ESPN Pulls Hank Williams Jr From Tonight's Monday
Ready For Some Controversy: Hank Williams Compares Golf
Sources: Michael Jordan Fined $100K By NBA For
Serena Williams Loses Cool, Title To Stosur (VIDEO)
Chris Johnson, Titans Reach 4-Year, $53.5M Deal (VIDEO)
Eagles, Vick Reach 6-Year Deal Worth $100 Million
Ex-NBAer Crittenton Arrested In California Airport
Pat Summitt Has Early Onset Dementia (VIDEO)
Ex-NBA Player Jalen Rose Released From Jail