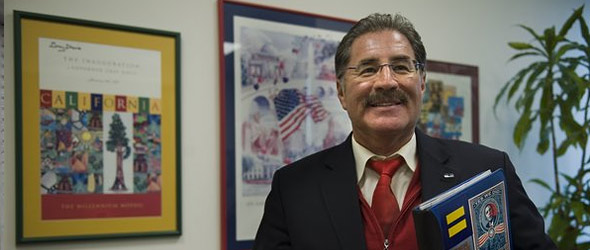 Source: AP / CBS News
San Bruno, Calif. – California school districts have issued at least 19,000 layoff notices to teachers and other school employees amid heightened uncertainty over the state budget, the teachers union said Tuesday.
The California Teachers Association announced its estimate of preliminary notices on the day school districts must let employees know they could lose their jobs. It comes as Gov. Jerry Brown and state lawmakers negotiate over how to close the state's nearly $27 billion budget shortfall.
Many districts have not reported how many pink slips they have issued as they prepare for worst-case budget scenarios, said CTA President David Sanchez. He expects the number to surpass 20,000 when the union has a more complete count by week's end.
"The numbers speak loudly about this crisis," Sanchez said at a news conference at Portola Elementary School in San Bruno. "Pink slips are causing chaos for teachers and parents who worry about their children's education and future."
To read this article in its entirety visit CBS News.
Sphere: Related Content
Related Posts
Tacoma Teacher Strike Leaves 28K Kids At Home
California High School Evacuated After Bomb Threat
Memphis Teacher Found Dead; Student In Custody
Feds "Looking Into" Atlanta Schools Cheating
Michigan Ban On Race In College Admissions Illegal
Georgia Elementary School Teacher Strips At School
State Orders Detroit To Close Half Its Schools
Herman Cain To "Occupy Wall Street" Protesters: Don't
A Safe Place For Chicago Youth: Common Introduces
Last-Ditch Effort Underway To Stop Ga. Execution