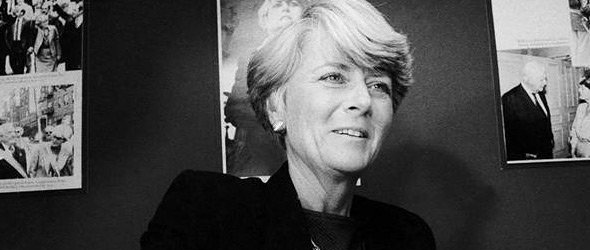 Source: MSNBC
Geraldine Ferraro, the Democratic congresswoman who became the first woman on a major party presidential ticket as Walter Mondale's running mate in 1984, died Saturday at the age of 75, NBC News confirmed.
Ferraro died at Massachusetts General Hospital in Boston of a blood cancer after a 12-year illness, according to a statement from her family cited by various news organizations.
Ferraro was a telegenic, articulate and fiery three-term New York congresswoman when Mondale picked her from the male-dominated U.S. House of Representatives. Ferraro's presence on the Democratic ticket generated excitement on the campaign trail, particularly among females of all ages.
To read this article in its entirety visit MSNBC.
WATCH: Political pioneer Ferraro dies at 75
Visit msnbc.com for breaking news, world news, and news about the economy
Sphere: Related Content
Related Posts
Bill Clinton: GOP Argument On Taxing Wealthy Americans
President Obama Proposes $1.5 Trillion In New Taxes
President Obama: Jobs Plan Will Block Double-Dip Recession
Rep. Maxine Waters: President Should Tax 'Gangsta Banks
Al Sharpton Incensed About POTUS Jobs Speech Moving
Rep. Allen West Picks A Fight With Dems
O'Donnell Accuses CNN Host Of 'Borderline Sexual Harassment'
MSNBC's Dylan Ratigan Delivers Wake-Up Call To Congress
Congressional Black Caucus Launches Job Tour (VIDEO)
Did Rick Perry Score With Prayer Rally? (VIDEO)