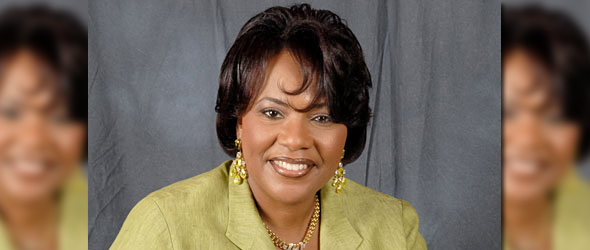 Source: AP / The Washington Post
Atlanta — Atlanta-area megachurch founder Bishop Eddie Long is confirming that the daughter of civil rights leader Martin Luther King is leaving his New Birth Missionary Baptist Church.
In a statement e-mailed to The Associated Press by his spokesman on Tuesday, Long said that he and the Rev. Bernice King have been "in discussion and prayer" for some time about her decision to leave the church to continue the legacy of her parents. The decision comes days after Long reached a settlement in the sexual misconduct lawsuits he has fought since September.
King, who has served as an elder at New Birth, is expected to address her future ministry plans Tuesday on a local gospel radio station.
To follow this topic visit The Washington Post.
Sphere: Related Content
Related Posts
Radio Preacher Now Says Oct. 21 Is Definitely
Rev. Zachery Tims, Senior Pastor Of New Destiny
President Obama To Host Iftar Dinner Celebrating Ramadan
'Fox And Friends' Infuriated Over President Obama's Proclamation
WATCH: Religious Leaders Arrested At Capitol For Budget
Faith Leaders Arrested In Capitol Hill Protest To
Minister Allegedly Operating Sex And Rave Clubs As
Bishop Eddie Long Had Fifth Accuser in Sexual
Michele Bachmann's Denomination Affirms That Pope Is 'Antichrist'
Michele Bachmann Officially Leaves Her Church