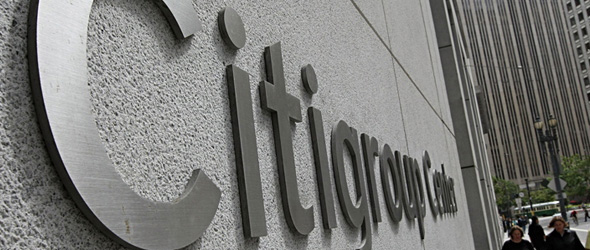 Source: Alex Sundby / CBS News

Citing an anonymous source, The Wall Street Journal reported ($) on its website Monday that Citigroup Inc., spent a maximum of three weeks waiting to inform its credit card account holders of a security breach.
The Journal reported that its source was "a person familiar with the situation" and didn't provide further details about the source or why anonymity was granted.
The source attributed the delay to the bank's internal investigation, which required between 10 and 12 days, and the week it took to notify all affected customers and to send out most of the replacement credit cards that had to be produced, the Journal reported.
Citigroup announced Thursday that hackers stole account numbers, email addresses and names of 200,000 credit card customers. The Journal reported the attack happened in early May and noted that the number of account holders affected represented 1 percent of the bank's credit card customers in North America.
The bank didn't start notifying customers about the attack or sending them new cards until June 3, six days before news of the attack became public, the Journal reported.
To read this article in its entirety visit CBS News.

Sphere: Related Content
Related Posts
CBS News: Online Video Game Turns Tea Partiers
HP Bows Out Of Tablet Wars, Plans To
Hacker Group "Anonymous" Vows To "Kill" Facebook (VIDEO)
Justin Timberlake Takes MySpace Ownership Stake
MySpace Sold For $35M, Mostly In Stock
How To Disable Facebook's Facial Recognition Feature
Sony CEO On Massive PSN Breach: Sorry For
Sony: Additional 24.6M Online Gamers' Data Compromised In
Your iPad's Watching You: Apple Devices Keep Info
Report: China Hackers Hit Western Oil Companies