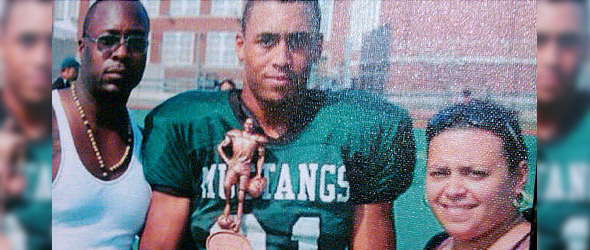 Source: Bob Kappstatter, Kerry Wills and Matthew Lysiak / New York Daily News
Isayah Muller, 19, was stabbed to death Tuesday after his father fought with two parking lot attendants that he accused of stealing a graduation gift from the family car.
Andre Muller, 40, was charged with assault and criminal possession of a weapon, cops said.
Investigators continued to question the parking lot employees Wednesday at the 52nd Precinct stationhouse.
A friend of the Muller family was stunned that the father had been charged.
"Those two parking attendants are the ones who should be in jail. Not a father trying to defend his son," said Nancy Avilla. "He can't be the only one charged! He can't be!"
The tragic slaying occurred just hours after the younger Muller – a star running back who led Truman High School to a city championship last fall – had graduated.
To read this article in its entirety visit the New York Daily News.
Sphere: Related Content
Related Posts
Hackers Break Into Pentagon Computers, Steal 24,000 Files
Flavor Flav Reveals In Memoir He Spent $5.7M
Transocean Executives Get Bonuses, Despite Massive Gulf Spill;
Wyclef Jean Claims He Was Shot In Haiti
Budget Cuts Claim Hundreds Of Thousands Of County,
MLK Memorial Dedication Sunday (VIDEO)
"Unusual" Meeting Between US, Iran Over Plot (VIDEO)
Huntsman To Boycott Presidential Debate
Woman Found Guilty In Plot To Kill Husband
Radio Preacher Now Says Oct. 21 Is Definitely