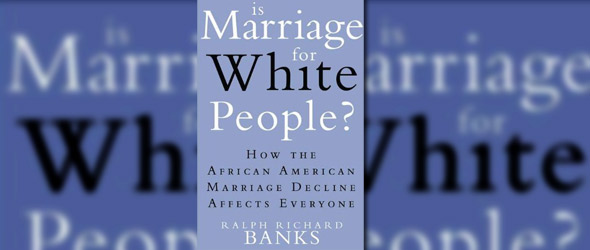 Audio Source: NPR
Author, Carolyn Edgar, Tells Black Women: Marry Out Not Down
Source: NPR

The forthcoming book Is Marriage for White People? How the African-American Marriage Decline Affects Everyone explores why black women are marrying men with less education and less earning power. To learn more about the book's arguments, guest host Tony Cox speaks with Carolyn Edgar, who is featured in the book written by Stanford professor of law Ralph Richard Banks.
To follow this topic visit NPR.
Sphere: Related Content
Related Posts
Rumsfeld: President Obama Has Embraced Bush's Post Sept.
Businesses Post Most Job Openings In 3 Years
Roland, TJMS, 08.03.11: Roland S. Martin/Tom Joyner Morning
House Passes 'Cut, Cap And Balance' Bill
Fed Chairman Ben Bernanke Says More Stimulus Could
McConnell Offers Backdoor Plan To Raise Debt Limits
Does Basketball Wives Portray Black Women Badly?
Obama: 'Constructive' Budget Talks To Continue; Leaders To
Montel Williams Helps Open Medical Marijuana Shop In
Attorney Gen. Eric Holder Says Crack Cocaine 'Fair