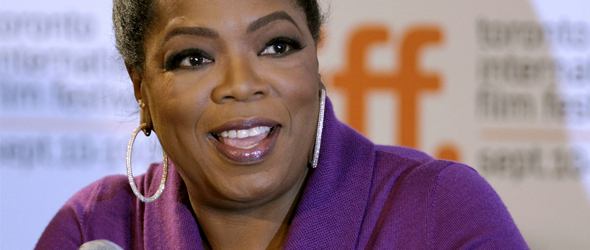 Source: Bill Zwecker / Chicago Sun-Times

Motion Picture Academy sources say Oprah Winfrey is topping the list of candidates to host the 84th Oscars next February.
If the widely seen gig is accompanied by a behind-the-scenes special and a post-Oscars show airing only on the Oprah Winfrey Network, it would give the struggling cable channel some added exposure. But I'm hearing that is a very separate potential deal.
After all, ABC continues to have exclusive rights to Oscar broadcasts — and likely would not be happy about giving up rights to backstage access, etc. However, given Winfrey's longtime relationship with ABC — anything is possible.
The main thing: Academy honchos firmly believe Winfrey could greatly expand the show's audience.
To read this article in its entirety visit the Chicago Sun-Times.
Sphere: Related Content
Related Posts
Critic's Notebook: Oprah, You Need A Break From
Oprah Winfrey Sued Over Slogan (VIDEO)
Preacher Says Oprah Is The Antichrist (VIDEO)
Oprah: I Want O.J. To Confess To Me
Oprah Winfrey's Last Show: Host On 25-Year Run
Maria Shriver, Aretha Franklin Appear At Oprah Winfrey's
Oprah Gets Invited To Egypt By New Government
Body Of Dead Newborn Found At Oprah Winfrey's
Michael Vick Cancels 'Oprah' Interview