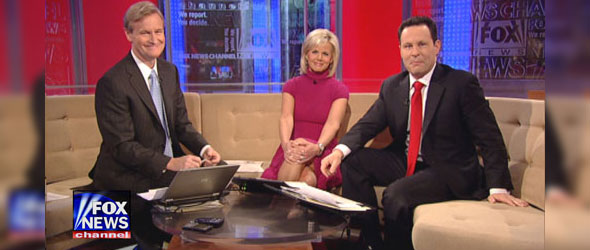 Source: Nina Mandelli / New York Daily News

President Obama's proclamation honoring the Muslim holy month of Ramadan has some pundits up in arms.
The statement, a simple sentence reading "Times like this remind us of the lesson of all great faiths, including Islam – that we do unto others as we would have them do unto us," caused an uproar in the "Fox and Friends" newsroom.
The show's hosts claimed it was a double standard – since President Obama hadn't issued a proclamation for Easter this year, another issue the conservative-leaning show had taken up in April.
At the time, White House spokesman Jay Carney brushed off a Fox reporter's question about issuing a statement with a slight laugh and pointed out that Obama went to church.
To read this article in its entirety visit the New York Daily News.
Sphere: Related Content
Related Posts
Radio Preacher Now Says Oct. 21 Is Definitely
Fox News' Gretchen Carlson, Debbie Wasserman Schultz Argue
Two African-American Women Make History As Top Cops
Rev. Zachery Tims, Senior Pastor Of New Destiny
Shaq Wants To Fight Former Knicks Big Man
President Obama To Host Iftar Dinner Celebrating Ramadan
Outkast's Big Boi Busted For Viagra And Ecstasy
Fox Nation Reporting On President Obama's Birthday: 'Obama's
Nicki Minaj Has Wardrobe Malfunction, Flashes Nipple On
Sean Hannity And Juan Williams Engage In Shouting