Source: CBS News

Starbucks Chairman and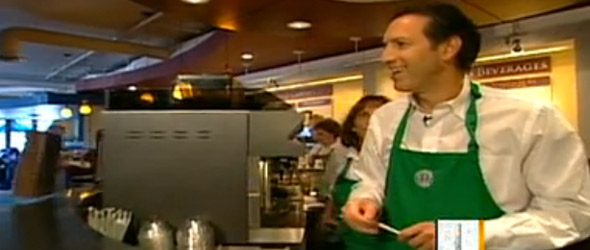 is brewing up a boycott of contributions to the campaigns of Washington politicians as a way of breaking the ongoing stalemate in D.C. politics.
If money talks, Schultz figures, it's time to shut off the cash in protest of the inaction in the nation's capital.
As CBS News Correspondent Ben Tracy reported on "The Early Show" Monday, Schultz's frustration seems to mirror that of most Americans tired of the lack of productivity from their elected officials.
A whopping 82 percent of Americans disapprove of the way Congress is doing its job, according to the latest CBS News/New York Times poll — Congress' worst rating in 40 years.
To read this article in its entirety visit CBS News.
Sphere: Related Content
Related Posts
Congress Takes Vacation: 74,000 Workers Off The Job
Rep. Lamborn Apologizes After "Tar Baby" Remark (VIDEO)
President Obama: Can't Back Libyan Rebels "With Both
President Obama: Facts Minus Spin From Fox Would
Jimmy Carter Slams Ted Kennedy On Health Care
Newt Gingrich: Obama Like a "Teenager with a
(VIDEO) Obama Calls Out Limbaugh, Beck: 'Troublesome'
CBS News: Chief of Staff Rahm Emanuel (Video)
Herman Cain To "Occupy Wall Street" Protesters: Don't
Hank Williams Jr. Likens Obama To Hitler In