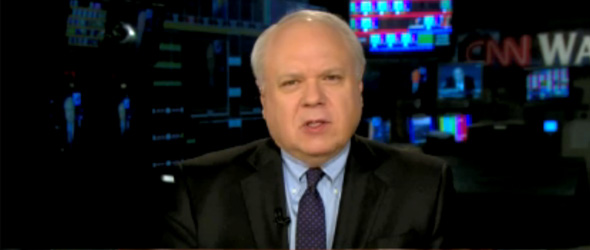 Source: The Huffington Post

Bruce Bartlett, who served as an adviser to Ronald Reagan and as a Treasury official under George H.W. Bush, called Republican presidential hopeful Rick Perry "an idiot" Friday, referencing negative comments the Texas governor made about Federal Reserve Chairman Ben Bernanke this week.
While campaigning in Iowa Monday, Perry said it would be "almost treasonous" for Bernanke to print more money between now and the 2012 election. "I don't know what y'all would do to him in Iowa, but we would treat him pretty ugly down in Texas," he said.
To read this article in its entirety visit The Huffington Post.

WATCH:
Sphere: Related Content
Related Posts
ROLAND S. MARTIN: So Long To The Party
GOP Seeks Auto Industry Cuts To Cover Disaster
New CNN Poll: GOP Divided Over Tea Party
Roland, TJMS, 09.13.11: Roland S. Martin/Tom Joyner Morning
Best Of The CNN/Tea Party Debate (VIDEO)
Gov. Bobby Jindal To Endorse Perry
REV. AL SHARPTON: The President Vs. The GOP
Ponzi Scheme? Rick Perry Explains Social Security Stance
Super PAC To Spend $55 Million On Rick
Ron Paul Supporter's Ad Asks, 'Have You Ever