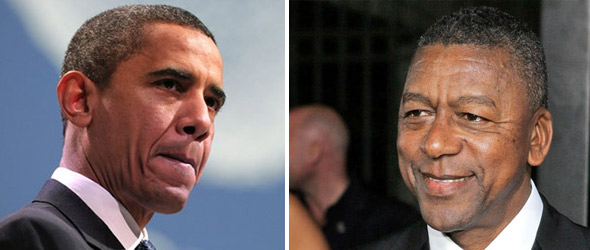 Source: Tim Mak / Politico

Black leaders said on Friday that the sharp spike in unemployment among African-Americans revealed in the latest jobs report is nothing short of a "state of emergency" as they ratcheted up the pressure on President Barack Obama to tackle the issue.
The Labor Department found black unemployment – already well above the national average of 9.1 percent – jumped to 16.7 percent from 15.9 percent from July to August. It's the highest level of African-American joblessness in 27 years.
"This is not necessarily President Obama's fault – but right now, this is his watch. He has to address this issue," Robert Johnson, founder of BET and the first African-American billionaire, told POLITICO.
With Obama's major jobs speech set for Thursday, Johnson called on the president to specifically mention African-American unemployment in his remarks to the joint session of Congress.
"I think that the African-American community would welcome a phrase in his speech that says, 'I am particularly concerned about the consequences of this economic situation…for minority Americans,'" said Johnson. "I think the white community would understand that phrase, coming from the first African-American president. I don't think he should be shy at all [about it]."
To read this article in its entirety visit Politico.

Sphere: Related Content
Related Posts
President Obama To Submit His Jobs Plan To
President Obama: Jobs Plan Will Block Double-Dip Recession
President Obama To Unveil $300 Billion Jobs Plan
President Obama To Launch Manufacturing Initiative
Speaker Boehner To Present GOP's Alternative Strategy For
CNN Poll: More Americans Trust Pres. Obama On
President Obama Heads To Boehner's Home State To
President Obama Addresses A Joint Session Of Congress
White House: Obama's 'American Jobs Act' Will Include
Fox News' Gretchen Carlson, Debbie Wasserman Schultz Argue