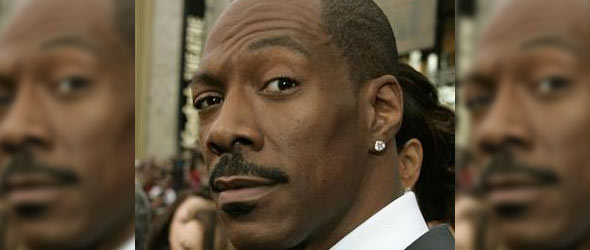 Source:  Sheila Marikar /ABC News
The academy in charge of Hollywood's most major awards show announced today that the stand-up comic Oscar-nominated actor will host the 2012 ceremonies, which are being produced by Brett Ratner and Don Mischer.
"Eddie is a comedic genius, one of the greatest and most influential live performers ever," Ratner said in a statement put out by the Academy of Motion Picture Arts and Sciences.  "With his love of movies, history of crafting unforgettable characters and his iconic performances — especially on stage — I know he will bring excitement, spontaneity and tremendous heart to the show Don and I want to produce in February."
Murphy added: "I am enormously honored to join the great list of past Academy Award hosts from Hope and Carson to Crystal, Martin and Goldberg, among others. I'm looking forward to working with Brett and Don on creating a show that is enjoyable for both the fans at home and for the audience at the Kodak Theatre as we all come together to celebrate and recognize the great film contributions and collaborations from the past year."
The Murphy-hosted Oscars will air on ABC on February 26, 2012.
To read this article in its entirety visit ABC News.
Sphere: Related Content
Related Posts
Michele Bachmann Wishes Elvis Happy Birthday On Anniversary
Nicki Minaj Has Wardrobe Malfunction, Flashes Nipple On
ABC News: Lauryn Hill-Rohan Marley Baby Drama Centers
Whoopi Blasts Michele Bachmann's Pledge (VIDEO)
Rihanna Takes A Fall During Concert (VIDEO)
Patti LaBelle Sued By West Pointer Over Guard
Oprah Winfrey's Last Show: Host On 25-Year Run
Maria Shriver, Aretha Franklin Appear At Oprah Winfrey's
'Dougie' Rapper M-Bone Killed In Calif. Drive-By Shooting
Whitney Houston Returns To Rehab