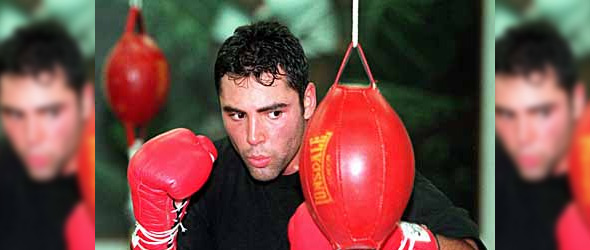 Source: CNN

Remember those scandalous photos of boxing legend Oscar De La Hoya wearing fishnets and lingerie from 2007? And how he insisted they were fake? Well, the boxer is finally admitting it's him in those pictures, reports the New York Post.
In an interview with "Aqui y Ahora" (Here and Now), a news show on Univision, the "Golden Boy" owns up to the cross-dressing images after all these years, and places the blame on a combination of alcohol and cocaine.
"Let me tell you, yes, yes, it was me [in those pictures]," he told the show, saying he was under the influence of alcohol and cocaine when the pictures were taken.
"I am tired now of lying, of lying to the public and of lying to myself," says De La Hoya, 38, who checked into rehab in May. He's been sober for more than three months.
At his lowest point after the photos leaked, De La Hoya succumbed to dark thoughts, and considered suicide.
To read this article in its entirety visit CNN.
Sphere: Related Content
Related Posts
Tiger Woods' Former Caddie: Sex Scandal Made Me
Mike Vick To Go To Capitol Hill To
Adam 'Pacman' Jones Speaks About Recent Arrest (VIDEO)
Stephen A. Smith Talks NBA Lockout (VIDEO)
NBC Apologizes For Cutting 'Under God' From Pledge
Denver Broncos' Safety David Bruton Teaches During NFL
'Macho Man' Randy Savage Dead After Car Crash
Police: Kenya's Olympic Marathon Champ Jumps To Death
Kobe Bryant Fined $100,000 Over Anti-Gay Slur
Sister Of Taylor Sex Crime Victim Speaks