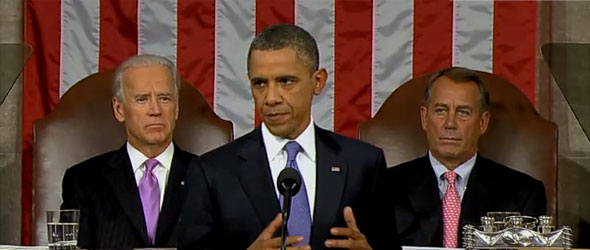 Source: CNN

Washington – President Barack Obama will take to the Rose Garden on Monday to make a pitch for his jobs creation plan and announce he is sending it to Congress later that evening, the White House said.
Obama will be joined by teachers, veterans, small-business owners and others who would benefit from the American Jobs Act's passage, the White House said Sunday.
Obama hit the road Friday to rally public support for the plan, calling it critical to efforts to invigorate an ailing economy and avert a new downturn.
"This has been a terrible recession," the president told an enthusiastic crowd at the University of Richmond in Virginia. "You expect action, and you deserve it right now."
The president's remarks came a day after he unveiled his $447 billion proposal to a sharply divided Congress amid growing fears of a new economic downturn.
To read this article in its entirety visit CNN.
WATCH:


Sphere: Related Content
Related Posts
President Obama To Unveil $300 Billion Jobs Plan
President Obama: Jobs Plan Will Block Double-Dip Recession
White House: Obama's 'American Jobs Act' Will Include
President Obama Set To Deliver September 7 Economic
Waters: Some Black Lawmakers Are Hesitant To Criticize
African-American Jobless Rate Tops 16% (VIDEO)
President Obama Urges Business Owners To Make Investments
Obama Promises New Jobs Initiatives, Slams GOP (VIDEO)
Obama, Jobs and the GOP: Will Jobs be
Obama to GOP: Forget Elections, help the Jobless