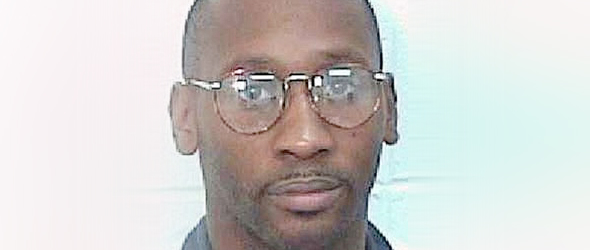 Source: CNN
The NAACP and Amnesty International on Thursday will deliver petitions with thousands of signatures seeking clemency for convicted killer Troy Davis to the Georgia Board of Pardons and Paroles.
Davis, 42, is set to be executed on September 21 for the murder an off-duty Savannah police officer more than two decades ago.
Since Davis' conviction in 1991, seven of the nine witnesses against him have recanted their testimony. No physical evidence was presented linking Davis to the killing of the policeman.
The rights groups contend there is too much doubt about Davis' conviction to let the execution proceed.
"Troy Davis could very well be innocent," Amnesty International says on its website.
To read this article in its entirety visit CNN.
WATCH:
Sphere: Related Content
Related Posts
A Safe Place For Chicago Youth: Common Introduces
Last-Ditch Effort Underway To Stop Ga. Execution
James Carville To White House: Panic (VIDEO)
Supreme Court Halts Texas Execution Of Duane Buck
'Handcuff Houdini' Licks His Way Out Of Handcuffs
Jackie Kennedy Called MLK 'Phony' (VIDEO)
Ron Paul's Sick Staffer Died Uninsured (VIDEO)
UBS Suffers $2 Billion Loss From Unauthorized Trading
President Obama: 'This Isn't About Me' (VIDEO)
Perry Slammed For Texas DREAM Act, Tea Party