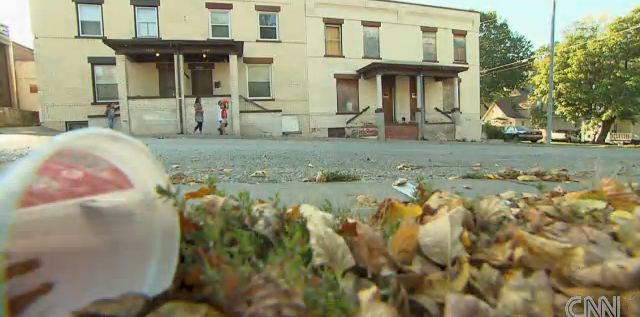 CNN's Thelma Gutierrez reports on the disproportionate rate of poverty among African-Americans in Omaha, Nebraska.
WATCH:
Sphere: Related Content
Related Posts
REV. AL SHARPTON: A New March On Washington
'Obama Fried Chicken' Raises Eyebrows (VIDEO)
Don Lemon To CNN Panel: How Bad Is
Getting To The Polls: Is There An Enthusiasm
Gingrich Has Problems With Women Voters, They Don't
THE BLACK ROOM: Dallas Cowboys Have Not Done
THE BLACK ROOM: The Cowboys Have Not Won
THE BLACK ROOM: Welcome To The Roland Martin
The Black Room: Michael Steele Buys All His
What Did You Think Of The GOP Debate?