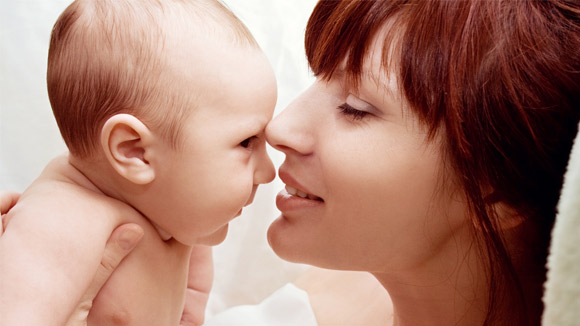 By Roland S. Martin
Editor-in-Chief
RolandMartinReports.com
Listen to any politician talk, and you'll quickly realize that there are so many crises in America that it's shocking the country is still able to function.
But one that we can agree on is certainly the outrageous number of children being born out of wedlock each year.
In 1980, a little more than 18 percent of children in America were born out of wedlock, according to the Center for Disease Control and Prevention. As of 2009, that number had jumped to 41 percent.
Yet what is even more shameful about this issue is that any time it comes up, some folks get so sensitive that we can't even have a real discussion about the problem.
This week, the Republican candidates discussed the issue at their debate in Arizona. When Rick Santorum was asked about the issue of contraception, he said: "What we're seeing is a problem in our culture with respect to children being raised by children, children being raised out of wedlock, and the impact on society economically, the impact on society with respect to drug use and all — a host of other things when children have children … The bottom line is we have a problem in this country, and the family is fracturing.
"Over 40 percent of children born in America are born out of wedlock. How can a country survive if children are being raised in homes where it's so much harder to succeed economically? It's five times the rate of poverty in single-parent households than it is in two-parent homes."
Mitt Romney also chimed in.
"When you have 40 percent of kids being born out of wedlock, and among certain ethnic groups the vast majority being born out of wedlock, you ask yourself, how are we going to have a society in the future?" he said. "Because these kids are raised in poverty, in many cases, they're in abusive settings. The likelihood of them being able to finish high school or college drops dramatically in single-family homes. And we haven't been willing to talk about this."
As I looked at the various tweets from folks watching the debate on CNN, some chafed at the discussion, as if it were wrong for the GOP candidates to even broach the subject.
One who was particularly perturbed was New York Times columnist Charles Blow, who tweeted, "Let me just tell you this Mitt "Muddle Mouth": I'm a single parent and my kids are *amazing*! Stick that in your magic underwear."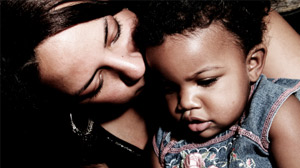 Blow got some pushback because the tweet was seen as mocking Romney's Mormon faith. He apologized, but that really isn't my concern.
What bothers me is that when the issue of single parents arises, too many become defensive without honestly dealing with the question. Yes, Blow's children may be doing great, but a lot of children aren't, along with their single moms and dads.
Trust me, I've seen this play out on too many occasions.
A year ago while speaking on a panel for Alonzo Mourning's foundation, I was discussing the perils of getting pregnant too early and out-of-wedlock to a packed ballroom of middle- and high-school students, and a group of young women who were present — and pregnant — got really upset. As I walked around the room afterwards, one of their counselors told me of their comments and said they wanted to speak to me.
When I walked over, they told me they felt I was insulting them for getting pregnant. I made clear that I wasn't but that I also wasn't going to act like having a baby at 15 was a good idea.
Yes, we must confront the reality of them having that baby, but why should we stop warning folks of the hazards of an early pregnancy out of fear of offending someone?
The same thing happened earlier this year when ESPN aired its town hall of the black athlete in conjunction with the national birthday of the Rev. Dr. Martin Luther King Jr.
When John Calipari raised the issue of recruiting young ballplayers, he mentioned that he rarely saw a father in the home — mostly single mothers only. Spike Lee immediately jumped in to defend those moms as being hard-working. Calipari quickly retreated, focusing on that point and getting away from his initial issue.
Again, I've seen this too many times to count, and I get ticked off when it happens. Someone will talk about the problem of single mothers raising children, and invariably, someone else will jump up to say that he or she had a strong momma and she did all she could to raise that person to be a good, upstanding citizen. The crowd then begins loudly applaud that person for standing up for the strong sisters.
I get it. It's a natural reaction to stand up for your mom. But we must stop acting as if raising a child alone is a desirable situation for most. As Santorum and Romney said, raising a child alone is difficult, and the economics of a single income in the home makes that even more of a struggle.
There are many reasons why we have single mothers and single fathers. In some cases, a couple has divorced and they're raising the child alone. In other cases, they have chosen to have a child or adopt one, and how that child is being raised is impacting their economic situation.
But if we're honest and not emotional, we'll own up to the reality that too many women are getting pregnant and are being abandoned by the sperm donor (sorry, you have to earn the title of "Daddy"). And when those women are young, they're falling further and further behind because they're trying to care for a child without a strong support system. And if they're in high school, college or neither, their lives will be even more difficult because they're likely in a low-paying job that makes it impossible to afford daycare. As a result, additional stress is put on family and friends to stand in the gap, pushing their goals and aspirations aside to help out.
It's also ridiculous to get mad just because two Republicans are speaking to the issue. It's certainly valid to critique them on raising the question if they're also against providing services in order to help that mother in raising the child.
But the question of help can't be a government discussion alone. We must also own up to there being a moral issue. And just because a politician is doing it shouldn't make us angry. As an African American, I know that the phenomenon of children being born out of wedlock has had a devastating impact on the black community. I'm not going to pretend it hasn't just because two white Republicans are raising the issue.
I've heard black pastors, grandparents, and schoolteachers do so. So why should I be offended if Santorum does it? President Barack Obama has pushed his fatherhood initiative since he was elected. Isn't that also a way to confront the lack of fathers involved in the lives of their children? No political party has the moral authority to own this discussion.
A healthy and vibrant family unit has always been the cornerstone of this country. And if we're going to confront where we're going as a nation, that means looking one another in the eye and asking the tough questions as to why more than 40 percent of kids are being born out of wedlock, and in the black community, nearly 70 percent.
Denial or a fierce emotional pushback gets us nowhere. Acknowledging a problem and seeking solutions is the only way we can reverse this horrible trend.
Roland S. Martin is an award-winning CNN analyst and author of the book "The First: President Barack Obama's Road to the White House as Originally Reported by Roland S. Martin." Please visit his website at RolandSMartin.com. To find out more about Roland S. Martin and read his past columns, visit the Creators Syndicate Web page at www.creators.com.
COPYRIGHT 2012 CREATORS.COM
Sphere: Related Content
Related Posts
Perspective: At The Table Of Brotherhood, Discussing Differences
ROLAND S. MARTIN: Props To NCAA For Banning
ROLAND S. MARTIN: Today's GOP Missouri Primary Is
Final Thoughts On Super Bowl-Twitter Controversy
Roland Martin's Statement Regarding The H&M David Beckham
ROLAND S. MARTIN: Romney's Campaign GPS Ignores The
ROLAND S. MARTIN: King's 'Dream' Was A Radical
ROLAND S. MARTIN: Only Students Can Truly End
ROLAND S. MARTIN: GOP Debate Ignores Wall Street's
ROLAND S. MARTIN: Occupy Wall Street Should Be